VIKRAMGAD PROJECT COMPLETES ONE YEAR
14 th November 2021 – 14 th November 2022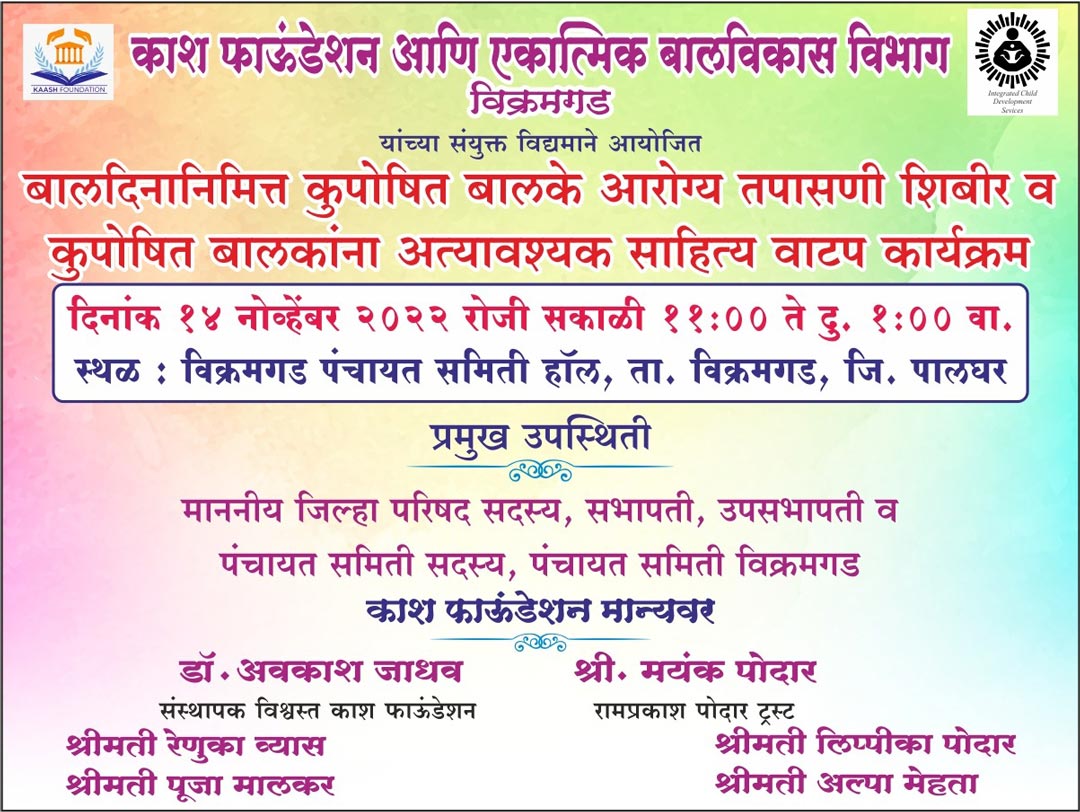 As the Vikramgad project completes ONE YEAR, the KAASH Foundation team organized a Distribution Drive for Tribal Children on 13th November 2022 at Vikramgad, Palghar District, Maharashtra. The drive included:
Distribution of warm and fluffy winter wear: The children are in dire need of these at this time of the year. Therefore, they were provided with some nice, warm, fluffy, and cute winter wear.
Provision of nutritional hampers: With their health being of utmost importance, they were provided with nutritional hampers. Since most of the adopted children are malnourished, they were given good quality dates (Khajur).
This was followed by a Health Checkup Camp for malnourished children and their mothers, after which the team celebrated Children's Day with them. The Foundation specially thanks Shri. Arun Jadhav & Prof. Pooja Ochaney for their encouragement and Mr. Mayank & Ms. Lippika Podar for their support. It also extends its gratitude to Shri. Bapu Shingare, Child Development Programme Officer, Integrated Child Development Services, Vikramgad and Shri. Yashwant Kanoje, Sabhapati of Vikramgad Panchayat Samiti.