Celebrating Azadi Ka Amrit Mahotsav at Vikramgad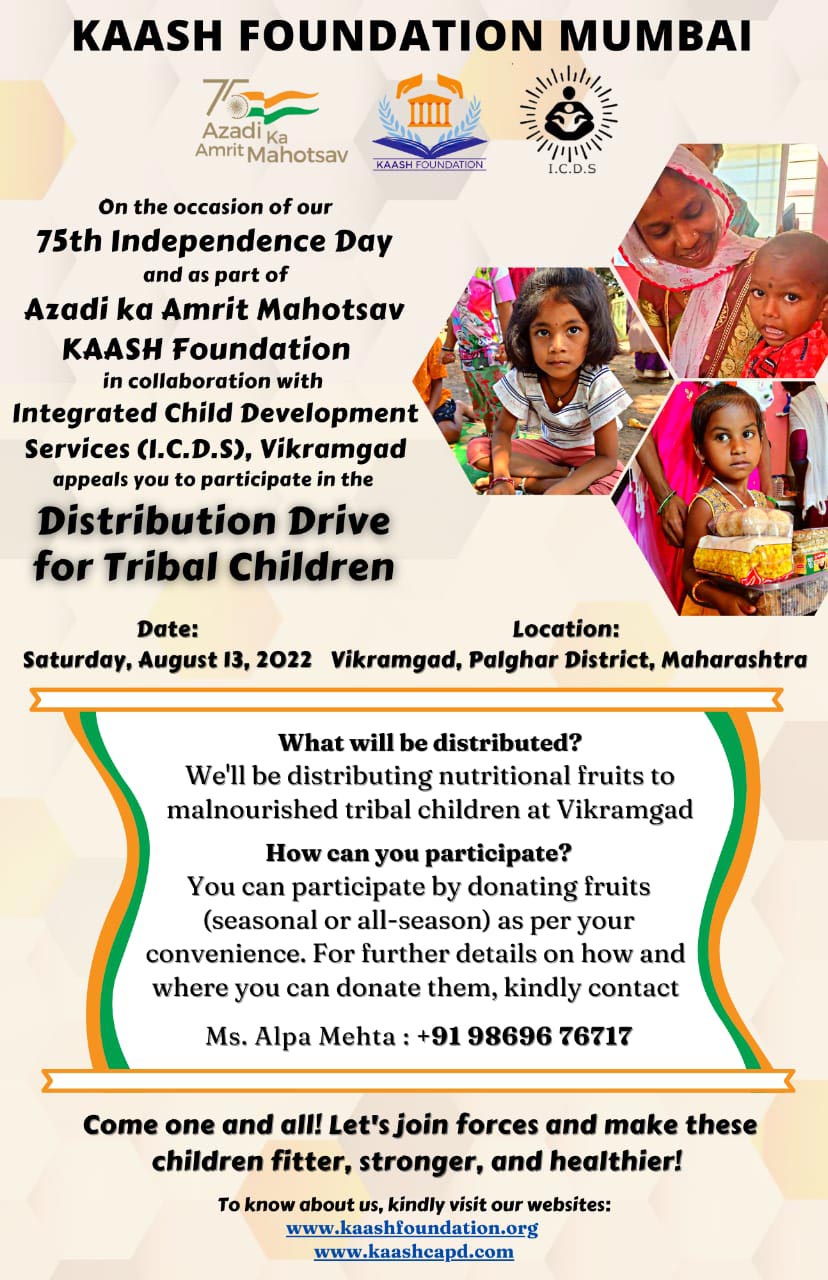 On 13th August 2022, KAASH Foundation decided to celebrate India's 75th Independence Day and Azadi Ka Amrit Mahotsav with the tribal children at Vikramgad, Palghar District, Maharashtra. The team distributed around 3 quintal apples, pomegranates, pears and 60 dozen bananas to over 250 children of Kakadpada, Khadaki, Magipada, Saarshi, Kurhadpada, Jadhavpada, Vasavalepada and Rinjadpada villages. Most of these children are malnourished.
In each village that the team visited, Ms. Renuka Vyas, Joint Director (Health), KAASH Foundation first got the kids all excited about receiving these fruits, after which a systematic distribution followed. In line with the Mahotsav, a few memories were captured with the Indian flag at hand. The Foundation also handed over a few visual diagrams of the eye, respiratory, and digestive system to the anganwadis. These diagrams, drawn by the students of St. Xavier's College, Mumbai, will help the children understand the basic mechanisms of our body in a simple and easy way. Overall, it was a day filled with enthusiasm. It was indeed a delight to see these children brim with joy!
Special thanks to Ms. Renuka Vyas, Ms. Pooja Malkar, Pamela Dhonde, Mr. Mehul Parmar, Ms. Pinal Parmar, Rohit K.A., and Ms. Alpa Mehta. Big thanks to Mr. Mayank Poddar and Ms. Lippika Poddar for their good wishes.