(Institutional Participation)
Affiliations of KAASH Foundation
1. UNIVERSITY OF OTTAWA, CANADA
The University of Ottawa is the world's largest bilingual (English-French) University and a member of the Association of Universities and Colleges of Canada. Located at the heart of Canada's capital, the University advances in social sciences, health, engineering, science and humanities; making it a unique place to learn, grow and excel.
The University functions on a semester system, operating fall/winter and spring/summer sessions. Undergraduate programs comprise the majority of the school's enrolment, with 35,515 full-time and part-time undergraduate students, compared to 6,741 graduate students in 2018. Excluding Saint Paul, the university conferred 7,449 bachelor's and professional degrees, 208 doctoral degrees, 1,815 master's degrees in 2015.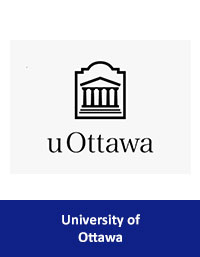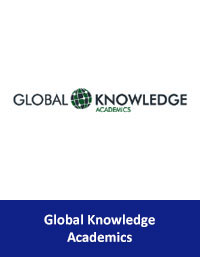 2. GLOBAL KNOWLEDGE ACADEMICS, SPAIN
Global Knowledge Academics is a knowledge-based organization, located at the Autónoma University of Madrid's Science Park, in Madrid (Spain). The GKA manages:
Annual international conferences in English, Spanish and Portuguese in some of the world's major cities.
Scholarly publication of indexed journals and books, with high visibility and international impact.
Online knowledge networks, whose members exchange innovative ideas and best practices.
Communication channels for quality academic reflection and open dialogues, making rigor and diversity compatible.
3.  ARCHAEOLOGICAL INSTITUTE OF AFGHANISTAN, MINISTRY OF CULTURE, KABUL, AFGHANISTAN
The Archaeological Institute of Afghanistan is a government organisation, working under the umbrella of The Ministry of Information and Culture, Islamic Republic of Afghanistan. It works to preserve, protect and promote the rich culture and heritage of Afghanistan.
Mr. Noor Agha Noori has been leading the Archaeological Institute of Afghanistan since 2017. He did his M.Phil in Archaeology from Hazara University and is currently a Ph.D scholar.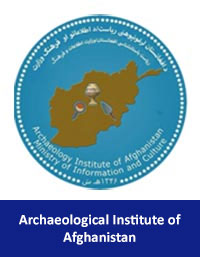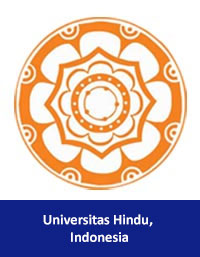 4. UNIVERSITAS HINDU, INDONESIA
 The establishment of the Indonesian Hindu University originated from the desire of the Hindu Religious Assemblies to build or hold the Pangadyayan (Religious Higher Education) dormitory as a place to study Dharma. This desire was found in a decision which came to be known as the 'Campuhan Campuhan Ubud' and was sparked at a meeting called Dharmacrama, which took place in Campuhan Ubud, Gianyar Regency, Bali.
UNHI's Vision: The University's vision is to become the leading university in Indonesia and the centre for the study and development of the best Indonesian Hindu religion and culture in the region.
UNHI's Mission:
Organizing competency-based higher education that refers to the Tri Dharma of Higher Education by adhering to the values of the Hindu.
Implementing University Management with reference to National Accreditation Standards.
Study and develop Indonesian Hindu religion and culture education, learning, research and service to ICT-based communities.
Building the image of University as a Higher Education Institution and Centre for the Study and Development of Indonesian Hindu Religion and Culture.
5. SWAMI VIVEKANANDA CULTURAL CENTRE, HIGH COMMISSION OF INDIA, COLOMBO, SRI LANKA
Swami Vivekananda Cultural Centre (formerly Indian Cultural Centre) was established in Colombo in 1998, with the aim of building bridges of cultural exchange and interaction between India & Sri Lanka. The Centre is one of the 24 Indian Cultural Centres established by the Indian Council for Cultural Relations (ICCR) to revive and strengthen cultural relations and mutual understanding between India and other countries. It also seeks to promote India-Sri Lanka cultural co-operation by building on cultural commonalities and creating an awareness of Indian culture in all its facets.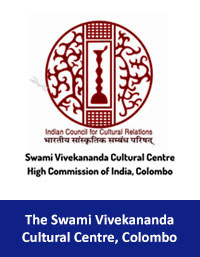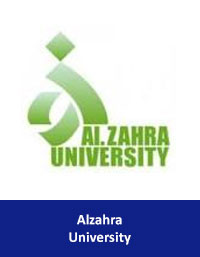 6. ALZAHRA UNIVERSITY, TEHRAN, IRAN
Founded in 1964 as 'Girls' College', Alzahra University is one of the prominent institutions of higher education in Iran dedicated to educating learned and lively women.  Over the years of its foundation, the university has tremendously changed and developed and is now offering various degree programs at undergraduate and graduate levels. Since 2013, educational and research services have been provided by the university's 10 faculties viz. Literature, Theology, Physical Education and Sport Sciences, Social Sciences and Economics, Education and Psychology, Mathematical Sciences, Biology, Engineering, Physics and Chemistry, and Arts. The two research centres of Women Studies and Economic Studies are also focused on doing cutting-edge research and educating researchers of the future.
7. HEAVENLY CULTURE, WORLD PEACE, RESTORATION OF LIGHT, SEOUL, KOREA
Heavenly Culture, World Peace, Restoration of Light (HWPL) is an international peace organization, founded in 2013, for global peace and cessation of war. Also, it is a non-governmental organization in Special Consultative Status with the UN Economic and Social Council (ECOSOC) and associated with the UN Department of Global Communications (DGC) and the Seoul Metropolitan Government. With the mission to achieve global peace through the heavenly culture and restore the world with light, HWPL is carrying out its peace movement around the globe, particularly through advocacy campaigns for an international law based on the Declaration of Peace and Cessation of War (DPCW). It works with its partner, the International Women's Peace Group (IWPG), and its affiliate organization, the International Peace Youth Group (IPYG) to host annual events, such as the World Alliance of Religion' Peace (WARP) Summit and the Peace Walks commemorating the Declaration of World Peace. Moreover, leaders of different countries are cooperating as the HWPL Peace Advisory Council, and experts from all walks of life are active as HWPL Publicity Ambassadors.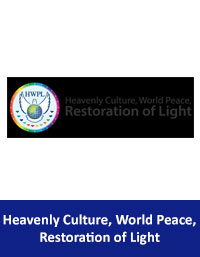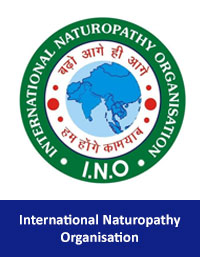 8. INTERNATIONAL NATUROPATHY ORGANISATION
International Naturopathy Organisation (INO) was formed in the year 2003, under the able leadership of Shri. Jaiprakash Agarwal, an ardent follower of Naturopathy and a renowned Industrialist.
INO is a non-profit organization dedicated to the promotion and propagation of Naturopathy at the grass root level. It focuses on the overall development of this ancient and miraculous science at the global level and endeavours to bring Naturopathy at par with the other medical sciences.
INO is the country's largest Naturopathy organisation with its branches in 24 States with over lakhs of active members and sympathizers in India and abroad.
9. INDIAN COUNCIL OF HISTORICAL RESEARCH, NEW DELHI
Indian Council of Historical Research is an autonomous organization which was established under Societies Registration Act (Act XXI of 1860) in 1972. The objectives of the Indian Council of Historical Research (hereafter referred to as the 'Council') as laid down in the Memorandum of Association are as follows:
To bring historians together and provide a forum for exchange of views between them.
To give a national direction to an objective and scientific writing of history and to have a rational presentation and interpretation of history.
To promote, accelerate and coordinate research in history with special emphasis on areas which have not received adequate attention so far.
To promote and coordinate a balanced distribution of research effort over different areas.
To elicit support and recognition for historical research from all concerned and ensure the necessary dissemination and use of results.
In pursuance of these objectives (a) the Council provides fellowships and financial assistance to the young teachers in colleges, universities and registered research organizations, as well as to senior scholars who might need financial support, (b) brings historians together by providing financial assistance for holding symposia, seminars, workshops, etc. for exchanging views related to history, (c) provides publication subsidy to the seminars, congress proceedings and journals so that these publications may reach to researchers and scholars, (d) publishes a biannual Journal – the Indian Historical Review, and another journal i.e. Itihas in Hindi, (e) maintains a large and expanding Library-cum-Documentation Centre exclusively for researchers and scholars, (f) maintains two regional centres namely ICHR North-East Regional Centre (Guwahati) and ICHR Southern Regional Centre (Bangalore), which provide assistance to researchers / scholars, (g) and takes such other measures as the Council considers appropriate in order to implement the stated objectives of the Indian Council of Historical Research.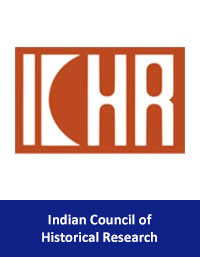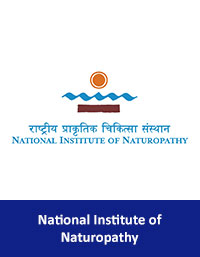 10. NATIONAL INSTITUTE OF NATUROPATHY, MINISTRY OF AYUSH, GOVERNMENT OF INDIA
National Institute of Naturopathy (NIN) is registered under the Societies Registration Act, 1860 and came into existence on 22nd December 1986. This institute has a "Governing Body" headed by the Union Minister for Health & Family Welfare as its President. National Institute of Naturopathy (NIN) is located in a historical building called "Bapu Bhavan" which is situated at Tadiwala Road, Pune. "Bapu Bhavan" is named after Mahatma Gandhi, the Father of the Nation, who stayed here for 156 days and made this institution his home, whenever he was in Pune from the year 1934. Formerly, this place was known as "Nature Cure Clinic and Sanatorium" which was run by late Dr. Dinshaw K. Mehta. The All India Nature Cure Foundation Trust was established in this Centre by Dr. Dinshaw K. Mehta. Mahatma Gandhi became its lifelong Chairman. Gandhiji conducted his Naturopathy experiments and organised National and International activities while staying here. The present complex was handed over to the Government of India on 17th March 1975 by Dr. Dinshaw K. Mehta for starting the National Institute of Naturopathy.
Functions of the Institute:
O.P. Clinic
NIN has an OPD clinic with free consultation services where various Naturopathy treatments are also given to the patients at a subsidized rate.
Yoga Classes
NIN conducts nearly eight batches of yoga daily.
Magazine
NIN publishes a bilingual magazine in Hindi & English, called as "Nisargopachar Varta" at highly subsidized rates. Articles by eminent authors on Naturopathy, Yoga, Healthy food and longevity, natural way of living and prevention and cure of diseases are published, which enhances the knowledge of the readers'.
Health Shop
A Health Shop is run by NIN where Natural food & drinks and products free from chemicals and fertilizers are made available to the public. Also, books on Naturopathy, Yoga & other Health subjects and various instruments used in the treatment of Naturopathy are sold at subsidized rates.
Naturopathic Diet Centre
NIN runs a Naturopathic Diet Centre in its premises and provides diet facilities to the general public and patients who visit this institute.
Food Festival
Naturopathy Food Exhibition is held in the institute every year.
11. ENGLISH LANGUAGE TEACHERS' ASSOCIATION OF INDIA (ELT@I)
 ELT@I is the largest network of English Teachers in India (An Associate of IATEFL, UK). The English Language Teachers' Association of India (ELT@I) was founded on 7th August 1969 by the late Padmashri S. Natarajan, a noted educationist. They bring out the 'The Journal of English Language Teaching', a bi-monthly, and it is given free to all the members of the association. Their consultancy services offer Teacher Training Packages and organise bi-monthly meetings on current ELT themes relevant to the Indian context. They host annual conferences and regional conferences on specific areas relevant to the ELT scenario today. Delegates from all over the country as well as the world participate in them, present papers and conduct workshops.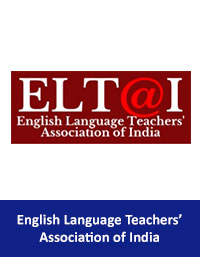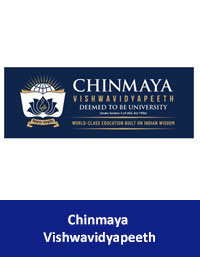 12. CHINMAYA VISHWAVIDYAPEETH, ERNAKULAM, KERALA
Chinmaya Vishwavidyapeeth (CVV) is a Deemed-to-be-University in the 'de novo' category, approved by the University Grants Commission. Chinmaya University started in 2016, the centenary year of the inspirational Visionary and Founder of Chinmaya Mission, and renowned Vedantic master and teacher par excellence, Swami Chinmayananda. CVV, with its headquarters at Chinmaya International Foundation (Adi Sankara Nilayam, Ernakulam, Kerala, India), has been established as a torchbearer for the preservation of Indian cultural heritage and its knowledge traditions through higher education. Founded on the principles of Purity, Spirituality, Practicality and Innovation, their core mission is to blend the ancient and time-tested wisdom of India with present day knowledge fields. Striking a careful balance between the old and new, the organization offers common streams of courses with unique electives and supplementary subjects, with an intent to mould the teenagers of today into well-rounded, responsible, value-grounded, young adults that contribute to the nation, and the world at large.
13. DIRECTORATE OF ARCHAEOLOGY AND MUSEUMS, GOVERNMENT OF MAHARASHTRA
Just as the Archaeological Survey of India, the Maharashtra State Directorate of Archaeology and Museums also oversees the protection and conservation of monuments, albeit at the state level. Nearly 300 monuments in Maharashtra, which are not covered by the A.S.I. come under the purview of the Directorate. Currently, Dr. Tejas Garge helms the affairs of the Directorate as its Director. Under his leadership the Directorate has planned to work on a four thronged approach:
Conserving the lesser known forts, temples and other monuments in Maharashtra.
Making museums in Maharashtra more energy efficient, conservation oriented and futuristic.
Carrying out scientific explorations and excavations.
Reviving Publications to create awareness.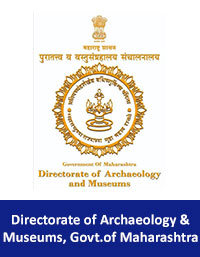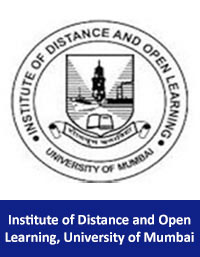 14. INSTITUTE OF DISTANCE AND OPEN LEARNING (IDOL), UNIVERSITY OF MUMBAI
The Institute of Distance and Open Learning (IDOL) was established by the University of Mumbai in 1971, to provide facilities to those who wish to pursue higher education, but are unable to pursue it full time due to certain unavoidable circumstances. IDOL has been pivotal in helping students to improve their employment prospects and offers the opportunity for academic achievement in the process of lifelong education. Having started with a meagre number of 845 students in the 1970s, the IDOL today enrols about 80 thousand distance learners, thus, contributing to the huge GER in Higher Education in a populous country like India.
The IDOL functions on the thoughts of Sir John Daniel, who said:
Open and Distance Learning was the major educational innovation in the 20th century. The task for the 21st century is to harness the potential of open and distance learning so that human kind can finally achieve its long declared goal of education for all.
15. SAGAR UNIVERSITY, MADHYA PRADESH
Dr. Hari Singh Gour University (Dr. Harisingh Gour Vishwavidyalaya), more popularly known as Sagar University, is a Central University in the city of Sagar, the state of Madhya Pradesh, India. The University is dedicated to achieve overall educational, social, economic and cultural upliftment of under-privileged people of rural areas. The University has brought the light of knowledge into millions of homes in the villages and areas around Sagar, thus partly fulfilling the objectives of its establishment. The University is developing in a congenial, peaceful, disciplined and enthusiastic atmosphere. The University's contribution to the field of research is noteworthy. It has awarded more than 3,000 Ph.Ds., 4 D.Scs., and 37 D.Litt. Degrees since its inception. Several alumni of the University have brought great glory to it by distinguishing themselves in their chosen fields; both, within and outside the country.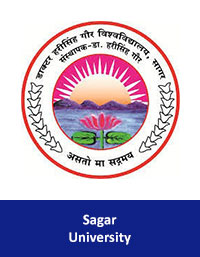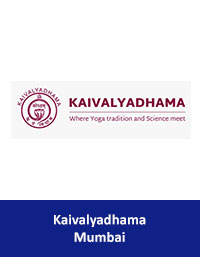 16. KAIVALYADHAMA, MUMBAI
Kaivalyadhama was founded by Swami Kuvalayananda at Lonavala in 1924. When his work to investigate the effects of Yoga in a scientific way became well known, there was an increase in the number of people coming to the institute with a desire to learn Yoga for the purpose of health and healing. Many amongst them were from Mumbai. As their number grew, they requested Swami Kuvalayananda to open a branch of the institute in Mumbai itself. In response to these requests, the Mumbai branch of the Kaivalyadhama was started on the 6th January, 1932, in the suburbs of Mumbai. Later on, for the greater convenience of the people, the Health Centre was shifted from the suburb to its present site on Marine Drive. A substantial donation from Sir Chunilal Mehta, made it possible for the Health Centre to have its own building. In the memory of Sir Mehta's son, it was renamed as Ishwardas Chunilal Yogic Health Centre, Kaivalyadhama and was inaugurated as a full-fledge centre on 30th April, 1932. Today, the activities of Kaivalyadhama, Mumbai are guided by the Board of Trustees and implemented under the guidance of trustees with the Management Team. Apart from Mumbai, Kaivalyadhama is also located in Delhi, Jaipur, Lonavala, Bhopal and Rajkot. Kaivalyadhama has also made its presence felt internationally, in countries such as Japan, China and the U.S.A.
17. ALKESH DINESH MODY INSTITUTE FOR FINANCIAL AND MANAGEMENT STUDIES, UNIVERSITY OF MUMBAI
Alkesh Dinesh Mody Institute for Financial and Management Studies was co-founded by Shri. Dineshbhai Mody, in memory of his son, Late Shri Alkeshbhai D. Mody. Shri. Alkeshbhai D. Mody was a dynamic stockbroker and a noble soul.
The Institute was established in the year 1994 as a Department of the University of Mumbai for offering management education with a focus on financial services. The Institute was set up in response to the growing need of Indian managers and investors who could handle business and Capital Market operations in rapidly changing business and financial environment.
The institute has been awarded with numerous awards. To name some;
ABP Education Leadership Award (2015)
ABP Award for Excellent Industry Interface (2014)
B-School with Excellent Industry Interface by Dainik Bhaskar (2013)
Amar Ujala B-School Excellence Awards for the year 2012-2013
Dewang Mehta Award for Best Academic Input (syllabus) in Finance (Year 2012, Year 2013 & Year 2014).
Ranked among top 250 Best B-Schools in the Best B-Schools survey conducted by Business Today in the year 2016
The objective of the institute is to bridge the industry-academia relationship and produce effective managers who could lead organizations with their humble attitude and management knowledge.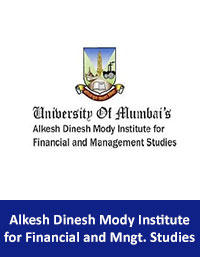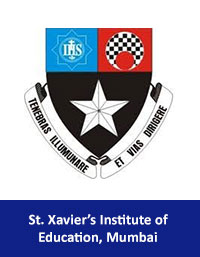 18. ST. XAVIER'S INSTITUTE OF EDUCATION, MUMBAI

St. Xavier's Institute of Education is the oldest non-government aided, Christian minority Teacher-Training College for the course of B.Ed., affiliated to the University of Mumbai and recognised by the National Council for Teacher Education (N.C.T.E.). The College has completed 65 years as a Teacher Training Institute par excellence, with alumni ranging from Principals of various colleges, a Vice-Chancellor of Mumbai University and Heads of Education Departments. The college aims at imparting quality Teacher Training Education and all round development. The College stands for academic excellence and the development of skills and strives after character formation based on the love of God and the service of man. It seeks to educate citizens distinguished for their integrated development and sincere commitment to God and country, leading lives that are socially meaningful.
19. ST. ANDREW'S CENTRE FOR PHILOSOPHY AND PERFORMING ARTS, MUMBAI

St. Andrew's Centre for Philosophy and Performing Arts is where academicians, research scholars, students, culture enthusiasts, artists and community members work in a collaborative environment to create rich, engaged learning and teaching experiences in the field of Art, Literature and Performing Arts. The Centre is first of its kind in Mumbai, with academically rich courses in specialised fields of art and culture open to all. St. Andrew's Centre for Philosophy and Performing Arts is the brain child of Fr. Magi Murzello and Dr. Omkar Bhatkar. They, at SAPP invite individuals to become members of an intellectually diverse, active learning community for lifelong learning. The courses run by SAPP are usually priced at a lesser cost, as the Centre seeks to bridge the economic gap between the artist and art. SAPP curates lecture series, readings, workshops and performances.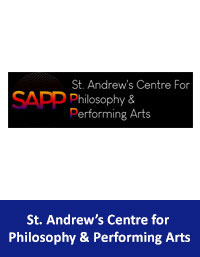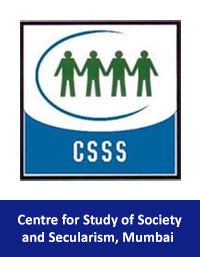 20. CENTRE FOR STUDY OF SOCIETY AND SECULARISM, MUMBAI
The centre visualises to establish peaceful societies, where all individuals respect each others' religious and cultural views, uphold the dignity of all and ensure social justice and development for the empowerment of the most deprived and marginalized.
The mission of the Centre is to engage with culture and use cultural resources to promote equality, inclusion and peace; to encourage appreciation of diversity; to bring about a change in undemocratic, prejudicial and parochial attitudes; to encourage critical thinking; to critically look at state policies and contribute towards inclusive policies.
21. EIKAM RESONANCE FOUNDATION, MUMBAI
Eikam Resonance Foundation believes in solving 21st-century humanity problems with ancient wisdom. Eikam enables and empowers people to become their own best, brightest, brilliant-est self – at the person/entity/society and civilization level.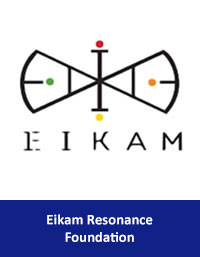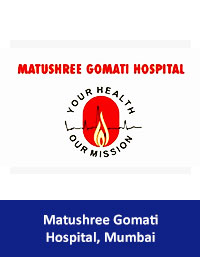 22. MATUSHREE GOMATI HOSPITAL, MUMBAI
Matushree Gomati Hospital is a Multi Speciality Clinic in Goregaon West (a suburb in the northern part of Mumbai)