(Institutional Participation)
Affiliations of KAASH Foundation
1. INSTITUTE OF DISTANCE AND OPEN LEARNING, UNIVERSITY OF MUMBAI
Distance & Open Learning is a distinct approach to impart education to learners who are removed in space and / or time from the teachers or the teaching institution on account of economic, social consideration. A need for such an approach was felt by the University of Mumbai and hence it established the Directorate of Correspondence Courses in the year 1971-72. In the year 1993, the Directorate of Distance Education was upgraded as 'Institute of Distance Education' It thus acquired a status as a 'University Institution'.
Read More
The IDOL has been pivotal in helping students to improve their employment prospects and offer the opportunity for academic achievement in the process of lifelong education. It started with a meagre number of just 845 and now, it enrols about 80 thousand distance learners contributing to the huge GER in higher education in the populous country like India.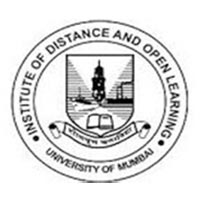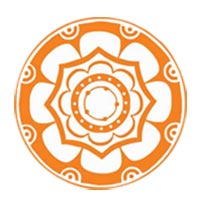 2. UNIVERSITAS HINDU, INDONESIA
The establishment of the Indonesian Hindu University originated from the desire of the Hindu Religious Assemblies to build or hold the Pangadyayan (Religious Higher Education) dormitory as a place to study Dharma. This desire was found in a decision which came to be known as the 'Campuhan Campuhan Ubud' and was sparked at a meeting called Dharmacrama, which took place in Campuhan Ubud, Gianyar Regency, Bali.
Read More
UNHI's Vision: The University's vision is to become the leading university in Indonesia and the centre for the study and development of the best Indonesian Hindu religion and culture in the region.
UNHI's Mission:
Organizing competency-based higher education that refers to the Tri Dharma of Higher Education by adhering to the values of the Hindu.
Implementing University Management with reference to National Accreditation Standards.
Study and develop Indonesian Hindu religion and culture education, learning, research and service to ICT-based communities.
Building the image of University as a Higher Education Institution and Centre for the Study and Development of Indonesian Hindu Religion and Culture.
3. ARCHAEOLOGICAL INSTITUTE OF AFGHANISTAN
The Archaeological Institute of Afghanistan is a government organisation, working under the umbrella of The Ministry of Information and Cultural Islamic Republic of Afghanistan. The Archaeological Institute of Afghanistan works to preserve, protect and promote the rich culture and heritage of Afghanistan.
Mr. Noor Agha Noori has been leading the Archaeological Institute of Afghanistan since 2017. He did his M.Phil in Archaeology from Hazara University and is currently a Ph.D scholar.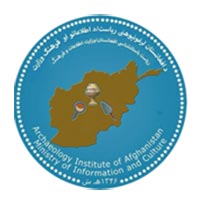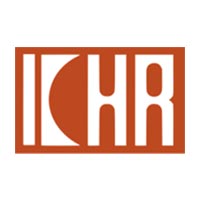 4. INDIAN COUNCIL OF HISTORICAL RESEARCH
Indian Council of Historical Research is an autonomous organization which was established under Societies Registration Act (Act XXI of 1860) in 1972. The objectives of the Indian
Council of Historical Research (hereafter referred to as the 'Council') as laid down in the Memorandum of Association are as follows:
Read More
To bring historians together and provide a forum for exchange of views between them.
To give a national direction to an objective and scientific writing of history and to have a rational presentation and interpretation of history.
To promote, accelerate and coordinate research in history with special emphasis on areas which have not received adequate attention so far.
To promote and coordinate a balanced distribution of research effort over different areas.
To elicit support and recognition for historical research from all concerned and ensure the necessary dissemination and use of results.
In pursuance of these objectives (a) the Council provides fellowships and financial assistance to the young teachers in colleges, universities and registered research organizations, as well as to senior scholars who might need financial support, (b) brings historians together by providing financial assistance for holding symposia, seminars, workshops, etc for exchanging views related to history, (c) provides publication subsidy to the seminars, congress proceedings and journals so that these publications may reach to researchers and scholars, (d) publishes a biannual Journal – the Indian Historical Review, and another journal Itihas in Hindi, (e) maintains a large and expanding Library-cum-Documentation Centre exclusively for researchers and scholars, (f) maintains two regional centres namely ICHR North-East Regional Centre (Guwahati) and ICHR Southern Regional Centre (Bangalore), which provide assistance to researchers / scholars, (g) and takes such other measures as the Council considers appropriate in order to implement the stated objectives of the Indian Council of Historical Research.
5. EIKAM FOUNDATION
Eikam Resonance Foundation believes in solving 21st-century humanity problems with ancient wisdom. Eikam enables and empowers people to become their own best, brightest, brilliant-est Self – at the person/entity/ society and civilization level.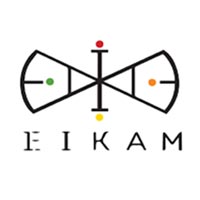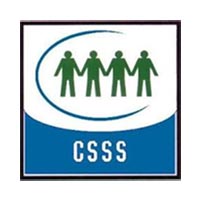 6. CENTRE OF STUDY OF SOCIETY AND SECULARISM
The centre visualises to establish a just and peaceful society, where all individuals respect each others' religious and cultural views, uphold the dignity of all and ensure social justice and development for the empowerment of the most deprived and marginalized.
The mission of the Centre is to engage with culture and use cultural resources to promote equality, inclusion and peace; to encourage appreciation of diversity; to bring about a change in undemocratic, prejudicial and parochial attitudes; to encourage critical thinking; to critically look at state policies and contribute towards inclusive policies.
7. GLOBAL KNOWLEDGE ACADEMICS

Global Knowledge Academics is to develop and expand knowledge communities across the world using cutting-edge digital media. We are committed to creating a more accessible, open and reliable peer-review processes.
And their vision is Interdisciplinary thinking, global conversations, and inter-institutional intellectual collaborations. We aim to build bridges and shared spaces among different perspectives, experiences, knowledge bases, methodologies, diverse geographical/cultural origins and institutional affiliations.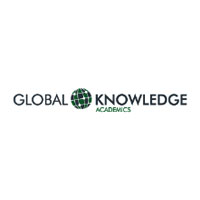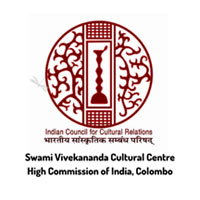 8. SWAMI VIVEKANANDA CULTURAL CENTRE, COLOMBO, SRI LANKA
The Swami Vivekananda Cultural Centre, Colombo, is an Indian Cultural Centre of Indian Council for Cultural Relations (ICCR). It was established in 1998 under the aegis of High Commission of India with the aim of building bridges of cultural exchange, to revive and strengthen cultural relations and mutual understanding between India and Sri Lanka. It seeks to promote India-Sri Lanka cultural co-operation by building on cultural commonalities, people to people contact and creating an awareness of Indian culture in all facets.
The Centre offers classes in Bharata Natyam, Kathak, Hindustani & Carnatic vocal, Violin, Sitar, Tabla, Hindi and Yoga. Over the years, the Centre has gained tremendous popularity with nearly 1500 students enrolled in the various classes conducted at the Centre. The Centre organizes programmes, visual art exhibitions, seminars, workshops, lecture demonstrations, food festivals and various out-reach programmes using all soft power tools engaging ICCR scholars, experts, artists and academics from India and Sri Lanka. The Centre also regularly screens Indian films and documentaries at its auditorium.
9. CHINMAYA  VISHWAVIDYAPEETH  UNIVERSITY

As a University for Sanskrit and Indic Traditions, Chinmaya University aims to create an academic platform that bridges Indian Knowledge Traditions (IKT) with current-day applications in every sphere in society. The university will exceed excellence in higher learning and research with the objective of exploring, conserving and sharing the contemporary relevance of Indian cultural heritage and IKT. The university aims to integrate the best practices of modern pedagogical advances with the beauty of traditional Gurukula model of learning and prepare students to address contemporary challenges, inspiring them to leave a positive impact on the world as confident and cultured contributors to society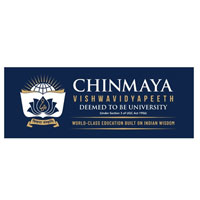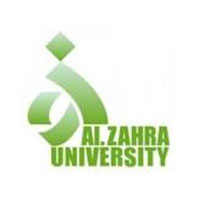 10. ALZAHRA UNIVERSITY

Alzahra University offers all levels of undergraduate, graduate and postgraduate programs to international students. Today around 130 international female students are studying at Alzahra form countries of Afghanistan, Iraq, Syria, Pakistan, Lebanon, Turkey, Tanzania, Tajikistan and Nigeria.
University provides a very convenient campus life to students in an extremely friendly environment. Fruitful study programs and convenient living situation are what our university present to students as we believe that comfort in life plays a key role in academic achievement of students. We offer facilities like dormitory, catering, welfare, social services, students' organizations along with advanced educational facilities.
11. ST. ANDREW'S CENTRE FOR PHILOSOPHY AND PERFORMING ARTS

St. Andrew's Centre for Philosophy and Performing Arts is where academicians, research scholars, students, culture enthusiasts, artists and community members work in a collaborative environment to create rich, engaged learning and teaching experiences in the field of Art, Literature and Performing Arts; the Centre is first of its kind in Mumbai with academically rich courses in the specialised fields of art and culture open to all. St. Andrew's Centre for Philosophy and Performing Arts is a brain child of Fr. Magi Murzello and Dr. Omkar Bhatkar. They at SAPP invite individuals to become members of an intellectually diverse, active learning community for lifelong learning. The Courses run by SAPP are usually priced at a lesser cost, as the Centre seeks to bridge the economic gap between the artist and art. SAPP curates lecture series, readings, workshop and performances.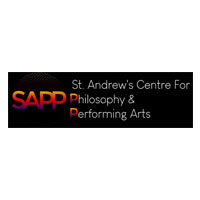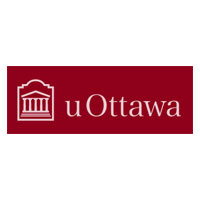 12. UNIVERSITY OF UOTTAWA

The University of Ottawa was first established as the College of Bytown in 1848 by the first bishop of the Catholic Archdiocese of Ottawa, Joseph-Bruno Guigues. Placed under the direction of the Oblates of Mary Immaculate, it was renamed the College of Ottawa in 1861 and received university status five years later through a royal charter. On 5 February 1889, the university was granted a pontifical charter by Pope Leo XIII, elevating the institution to a pontifical university. The University was reorganized on July 1, 1965, as a corporation, independent from any outside body or religious organization. As a result, the civil and pontifical charters were kept by the newly created Saint Paul University, federated with the university. The remaining civil faculties were retained by the reorganized university.
13. DR. HARISINGH GOUR UNIVERSITY, UNIVERSITY IN SAGAR, MADHYA PRADESH

"Sagar University" when founded on 18 July 1946, during the British Raj. In February 1983 the name was changed to that of Sir Hari Singh Gour, the University's founder, by the State Government. It is the oldest university in Madhya Pradesh. University is known for its better education rather than placements in Madhya pradesh. It has its own specific education pattern, which create students who can compete in modern-day society and with ease can create their own job opportunities in entire country. Most number of foreign alumnies are recorded in the state. Admission in University is via entrance exam conducted by University.