Upcoming Event : International Women's Day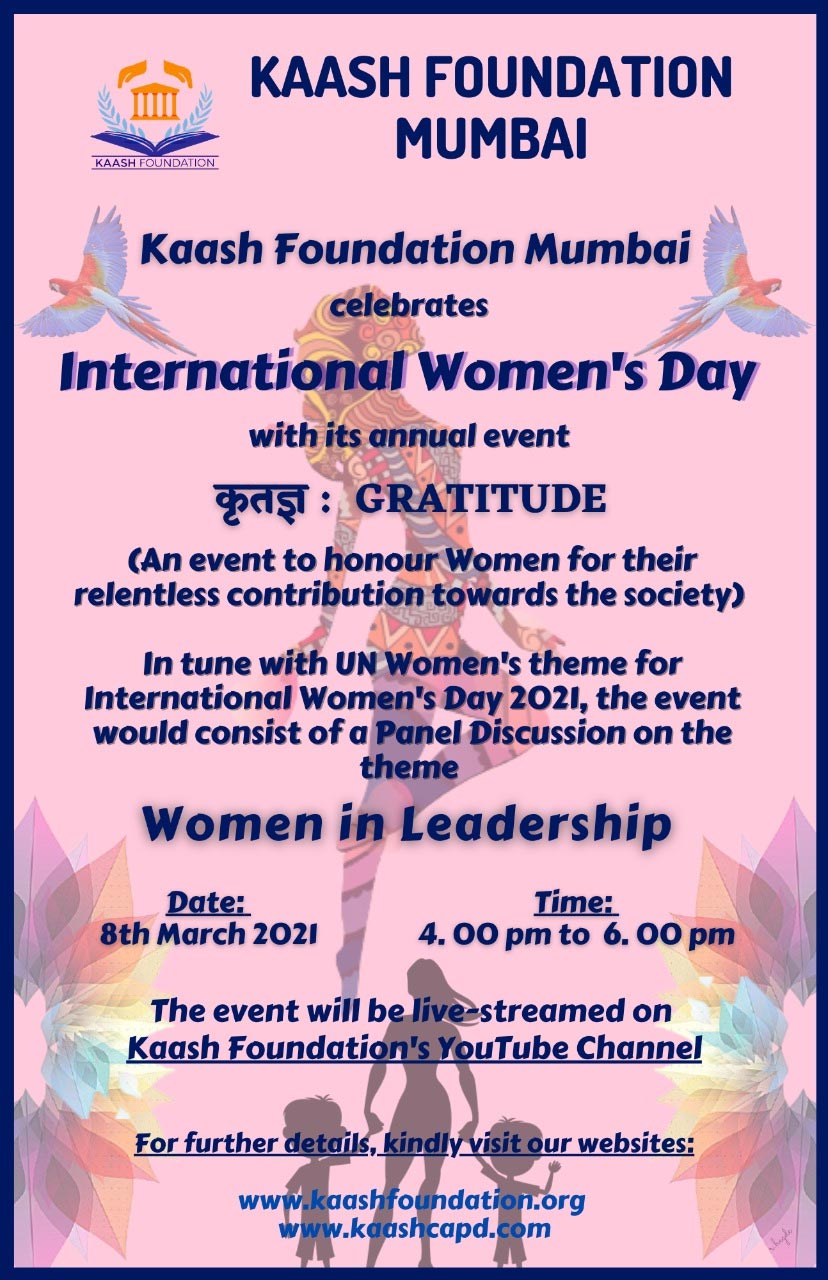 "We must believe that we are gifted for something, and that this thing, at whatever cost, must be attained."
– Marie Curie
Register for
कृतज्ञ : Gratitude
KAASH Foundation is an NGO in Mumbai, registered on 3rd October 2019, under the Bombay Trust Act of 1950. This Foundation is the brain child of Dr. Avkash Jadhav who believed that unless we, the citizens, come forward and work towards the upliftment of our country and countrymen, we will not be able to lift our nation into that heaven of freedom as dreamt by our leaders.
The aim of KAASH Foundation is
to amalgamate and centralize social work on a universal platform. It acknowledges that there are various critical issues in our society that needs immediate attention and works towards finding ways to solve problems rather than questioning why they are not being done.